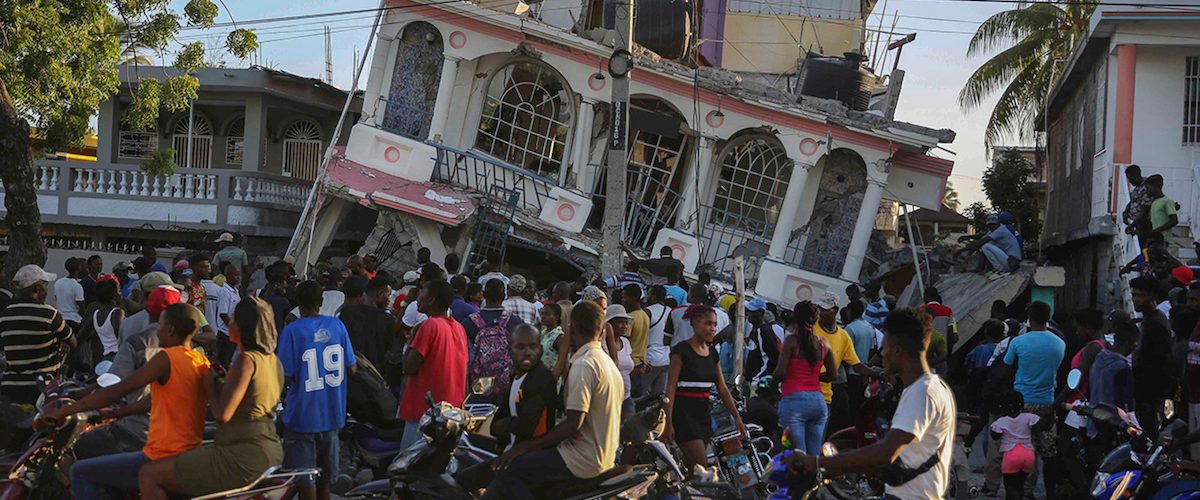 2021 Haiti Earthquake Relief
Share This
On August 14th, 2021, a devastating 7.2 magnitude earthquake struck Haiti.
It has been almost four weeks since a devastating earthquake struck southwestern Haiti, affecting more than 800,000 people. The 7.2 magnitude earthquake crumbled houses, schools and businesses, caused at least 2,248 deaths and injured 12,763 people. Search-and-rescue efforts in the hardest-hit areas concluded on September 2; however, some 329 people remain missing.1 Since the initial quake, Haiti's Civil Protection Agency has recorded more than 900 aftershocks, with approximately 400 of those registering at a magnitude 3 or stronger on the Richter Scale.
Homes, infrastructure and livelihoods—particularly in rural areas, where approximately 80% of the affected populations live—have been much harder-hit compared to urban centers. Haiti's Civil Protection Agency estimates that, on average, five to seven times more homes were destroyed in rural areas than in urban ones. In the hard-hit departments of Grand'Anse, Nippes and Sud—all located on the Tiburon Peninsula—more than 60 health facilities and some 137,585 homes have been damaged or destroyed.2 Thousands of people are displaced and are temporarily settled in 65 sites across the most affected departments.
In response to the needs, national authorities and humanitarian partners are continuing to scale up response efforts to hard-to-reach areas. Access and security constraints, however, continue to pose significant logistics and transportation challenges. (Source: International Medical Corps)
The earthquake in Haiti was stronger than the one that struck the country in 2010. That earthquake prompted Hope for Haiti Now: A Global Benefit for Earthquake Relief, a telecast initiated by George Clooney and MTV Networks, with grant support provided by EIF, ensuring the distribution of funds to impacted communities on behalf of many caring individuals and donors around the world..
Defy:Disaster is responding to the urgent needs of those in Haiti. Please donate to Defy:Disaster as we partner with community-based organizations on the ground to lend assistance to impacted communities. We are currently targeting those that deliver emergency food, water and medical care, and provides shelter for those displaced. We will continue to identify additional needs. Your help will enable us to lend critical support in a time of great need.