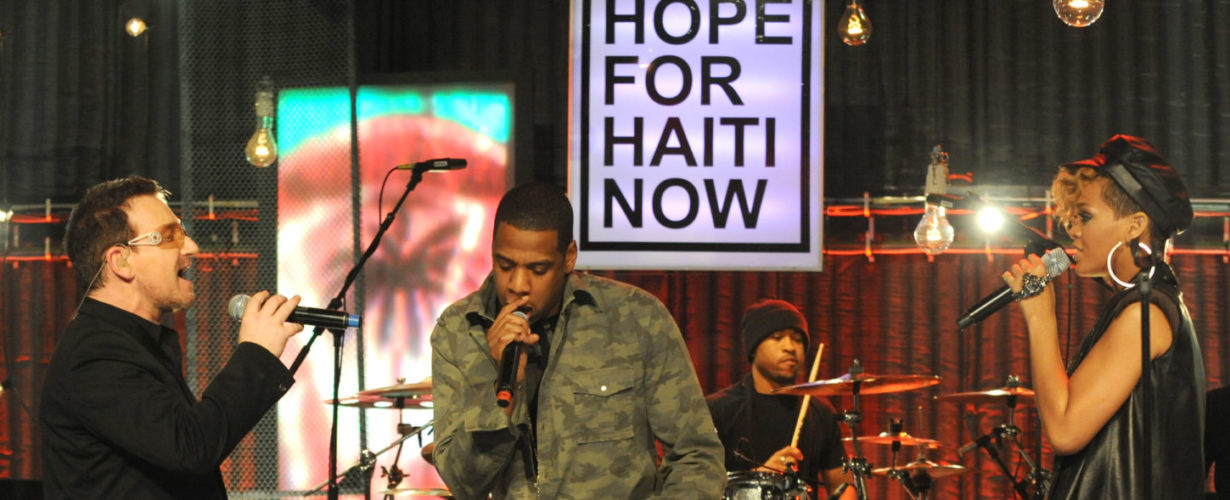 Hope for Haiti Now benefited survivors of the devastating 2010 earthquake in Haiti.
The telecast of Hope for Haiti Now: A Global Benefit for Earthquake Relief drew more than 83 million viewers in the United States, raising over $66 million.
Hosted by Wyclef Jean in New York, George Clooney in Los Angeles, and Anderson Cooper in Haiti, Hope for Haiti Now featured a lineup of superstar telephone operators including Jennifer Aniston, Jack Black, Emily Blunt, Common, Ellen DeGeneres, Ray Romano, Zoe Saldana, Steven Speilberg, Charlize Theron, Sofia Vergara, Mark Wahlberg, and many others.
With musical performances by luminaries including Madonna, Bruce Springsteen, Shakira, Sting, Alicia Keys, Christina Aguilera, Dave Matthews, Justin Timberlake, Taylor Swift, Beyonce and Rihanna, Hope for Haiti Now aired across more than 35 networks and benefited seven organizations with humanitarian operations in Haiti.