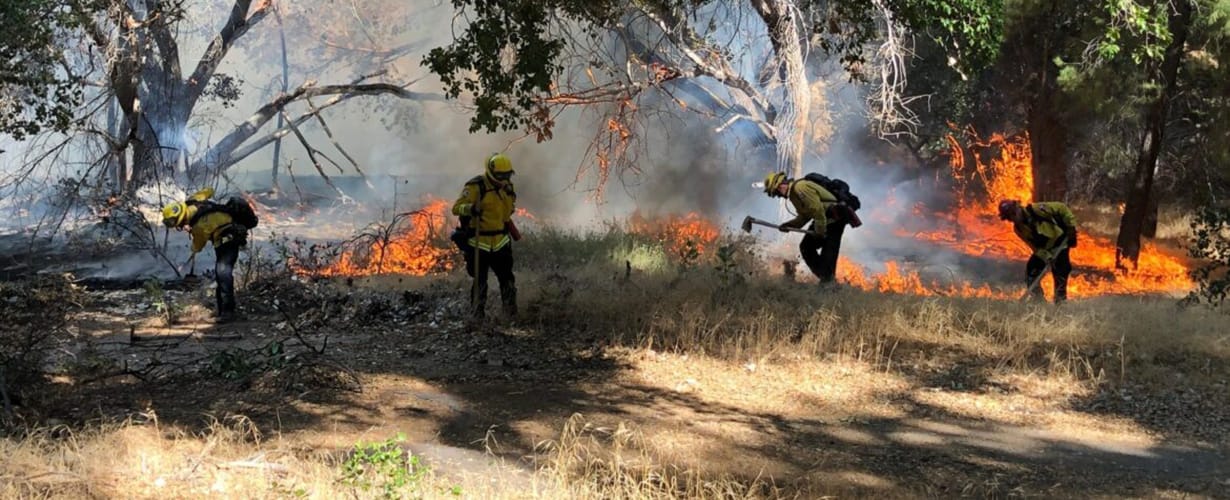 2020 Wildfire Relief
4 million acres
have burned in California in 2020—the most in a single year since CalFire began keeping records, and more than the last three years combined.
23,000 firefighters
and support personnel assigned to fires.
1 million acres
have burned in Oregon in 2020, almost double the ten-year average.
Share This
Providing for immediate needs and long-term support for an historic number of uncontained wildfires throughout California and the Western United States.
The 2020 wildfire season has been record-breaking in North America. As of October 19, 54 fires are burning in 9 states, and 32 of those wildfires are large and uncontained. More than 4.2 million acres have burned in total, which is more than the last three years combined. This is approximately 2.1 million more acres burned than the 10-year average.
In California, there have been 8,685 fire incidents so far, compared with 5,800 incidents by the end of October in 2019. California Governor Gavin Newsom declared a state of emergency for the entire state of California on August 18th as a result of the significant fires and the critical fire weather conditions. President Trump issued a major disaster declaration on August 22nd.
Immediate needs include shelter, evacuation support, family reconnection, food, health care (especially due to the excessive smoke and poor air quality during the COVID‑19 pandemic), and case management.
Due to COVID-19, additional resources will be required to evacuate safely into non-communal facilities.
Long-term support will be needed for the rebuilding of homes, income recovery, agricultural needs and additional preparedness support to vulnerable populations and mental health and psychosocial support. The combined threat of COVID-19 and wildfires are causing extraordinary anxiety and trauma in affected populations.
We are watching and monitoring the following major fires in CA:
The following fire update is courtesy of The Center for Disaster Philanthropy.
Current major fires include the Creek Fire, the August Complex, the Red Salmon Complex, the Slater/Devil Fires and the SQF Complex Fire:
For a complete list of all active wildfire incidents across the United States, please visit the National Interagency Fire Center or the National Wildfire Coordination Group's InciWeb.