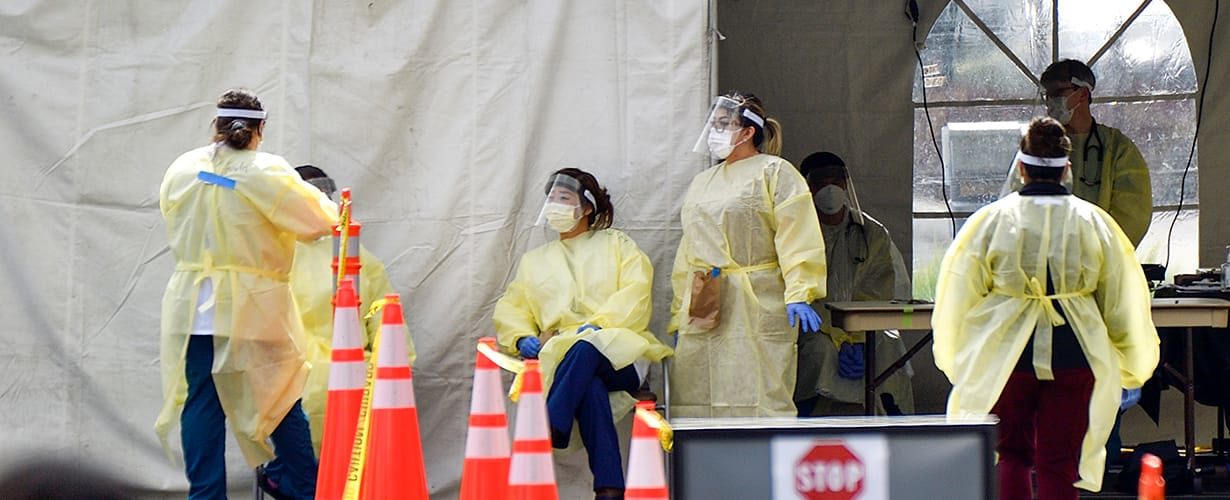 First Responders First
OUR IMPACT
Deployed more than $2M to purchase PPE, including N95 masks, gowns and other essential medical items
Provided 40,000 meals to first responders through World Central Kitchen
Provided 7,227 days of childcare to 292 children in 8 locations through Bright Horizons.
Share This
First Responders First supports the health and safety needs of our public healthcare workers amidst COVID-19.
As many of us in the workforce are being asked to serve public health by stepping back and staying home, one population is being tasked to step forward.
Our frontline health workers are the pandemic's first responders. And they are lacking even rudimentary resources as they risk their own health and endure burnout, exhaustion and many other challenges on our behalf.
Donations to FirstRespondersFirst will provide essential supplies, equipment and resources for protecting frontline healthcare workers.
These health professionals are our first responders in the fight against the coronavirus. They will also be our guides and community allies on the road to our full recovery as a healthy nation.
They're taking care of us. We need to help take care of them.