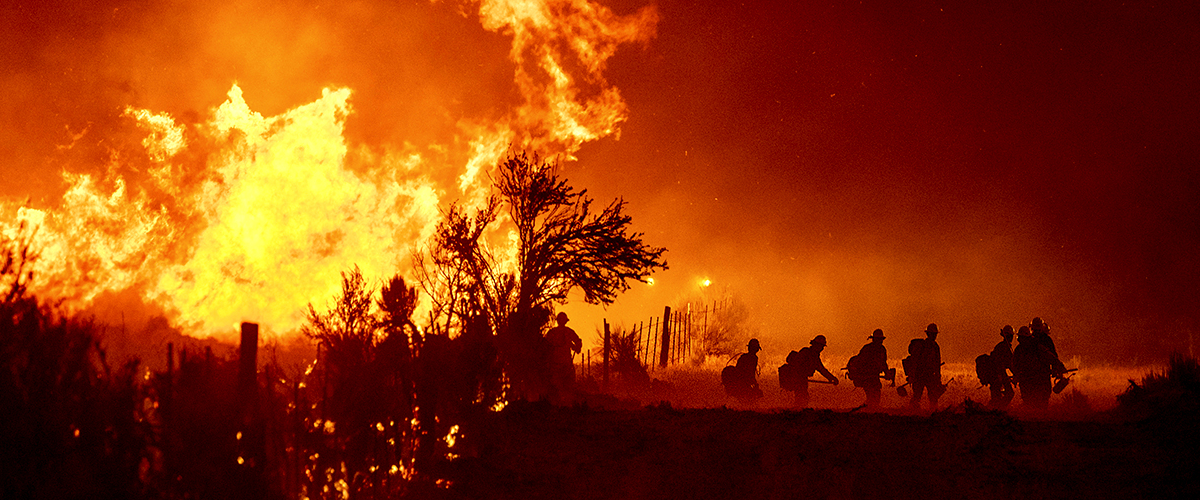 2021 Wildfire Relief
Share This
This year fire season started early and is expected to only intensify until the expected end in late November. Newly appointed U.S. Forest Service Chief Randy Moore, said that the focus of his efforts will be on firefighter and public safety. He stated 'that the 2021 fire season is "different from any before" and posed a "national crisis"… the agency will use its strained resources to protect lives and homes.'
The reason it is different is because of the extraordinarily dry conditions and drought being experienced by most of the Western United States. U.S. Forest Service spokesman Jim Mackensen said, "We are under such severe dryness, the fields are tinder dry. The big fires we're seeing now are all being driven by the dry fuel. It's not that we have big wind events. It's the slope, and it's the really dry fuels, they just really take off."
Defy:Disaster is here to help those who need it most before, during and after crisis. Guided by a strategic Advisory Board of experts, Defy:Disaster has early insights into the gravest aspects of disasters and provides essential resources specific to that crisis.
This season we have already started to provide to those on the frontlines of the Dixie Fire and equipment to the LAFD.
Dixie Fire
Currently almost 3 times the size of New York City, thousands of people are under evacuation orders as the Dixie fire has blossomed to consume nearly 570,000 acres or 890 miles. It is currently 31% contained and has destroyed at least 1,100 structures.
The fire poses a dire threat to small communities, having ravaged the town of Greenville on August 4. It currently threatens nearly 15,000 more structures and firefighters are bracing for temperatures exceeding 100F degrees .
CNN reported that the fire is producing its own weather systems: Pyrocumulus, dry lightning, firenadoes. It sounds like something out of an apocalyptic movie, but it's a dangerous reality that firefighters are facing.
"We're seeing truly frightening fire behavior, I don't know how to overstate that. We have a lot of veteran firefighters who have served for 20, 30 years and have never seen behavior like this, especially day after day, and the conditions we're in. So we really are in uncharted territory around some of these extreme, large fires and the behavior we're seeing," said Plumas National Forest Supervisor Chris Carlton.
LAFD Firefighter Equipment
Defy:Disaster works closely with the LAFD to provide pressing equipment needs to keep firefighters safe. Over the years, we have furnished them with improved gloves, fire shelters, hydration packs and carcinogen extractors. In preparation of this year's projected fire vulnerabilities, the LAFD has asked for our help in outfitting them with the following items:
Night Vision
Googles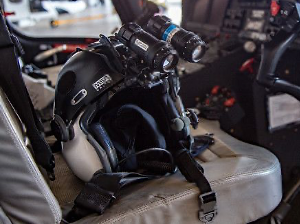 Used by LAFD's Air Operations Department during wildland fires, NVS can identify hot spots in the dark, which allows the LAFD to more accurately target water drops to put out fires.
Helicopter Pilot Helmets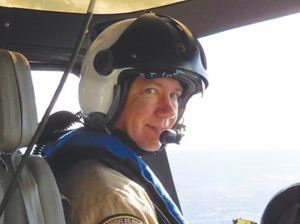 Helmets are used by the LAFD's Air Operations team to provide safety support, special lenses, communications connections and sound buffering.
Structure Fire
Bailout System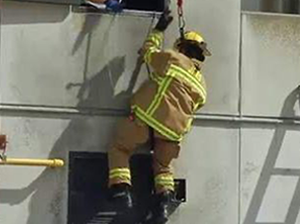 In extreme situations when an incident is deemed unsafe, firefighters may have no choice but to escape by deploying this bailout system to safely rappel down the side of a building.